Smoke and Shadow Narnia is a father and his kittens are just as amazing as he is
Do you remember Amazing Narnia, the cat of shadow and smoke?
Of course, thanks to its two-tone gray and black face and sky blue eyes, this vibrant work of art is not to be forgotten!
We have the happiest Narnia news to share. Amazing, Narnia became a father! And so many of his kittens have definitely chased their old British Shorthair male. In their silver and black tones, or the color of their eyes, many of this amazing cat's kittens continue its impressive look. None of them have their two-tone faces, but they're all adorable nonetheless.
Little Phoenix and Prada are each their father's color, but one is silver and the other is black. Like the gray half of Narnia's face, Phoenix is ​​the fluffy gray kitten.
@ Amazingnarnia / Instagram
And Prada is all black, except for the white stain on the chin and chest. And when you look at Narnia and Prada side by side, it's easy to see how their chin patches and chest medallions fit together.
@ Amazingnarnia / Instagram

@ Amazingnarnia / Instagram
Here is Narnia with his fluffy kitten son, Roswell! He also wears the chin patch and the white medallion on his chest …
@ Amazingnarnia / Instagram
Daughter Rose is another fluffy little chip from the old block!
@ Amazingnarnia / Instagram
All of his children have one thing in common? They are all totally adorable. And the same goes for Narnia's grandchildren. Yes, you read that right, Narnia has grandchildren!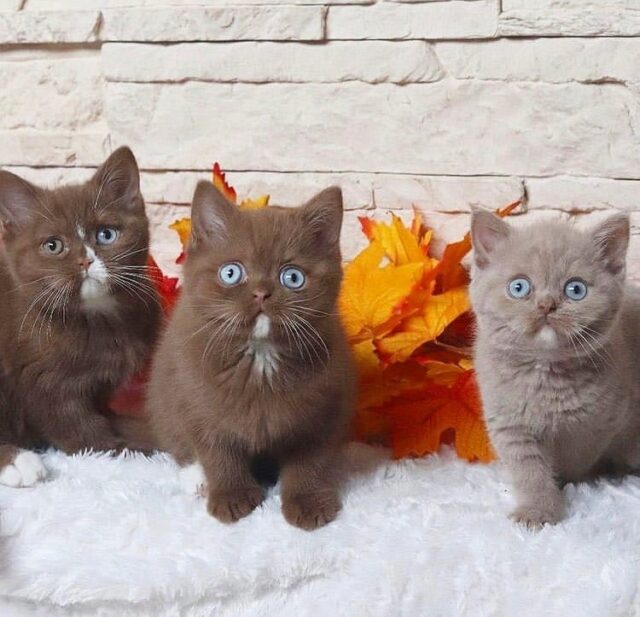 @ Amazingnarnia / Instagram
Blue eyes made of ice
Although many of his kittens share his color, they do not have Narnia's blue eyes. Instead, most of them have the amber eyes often seen on British Shorthair cats. However, some of his kittens had their handsome dad's baby blues, and Narnia's mom, Stephanie, told Bored Panda, "It's very rare that there are few cats in the world that are fully colored and have blue eyes. This is a new gene called "ice cream". "
@ Amazingnarnia / Instagram
No chimera, but a beautiful peculiarity of nature
Ever since we first told you the story of Amazing Narnia, it has been discovered that this quirky coated cat, considered a chimera cat, is not a chimera after all. Chimerism occurs when two embryos fuse into one very early in pregnancy. However, Stephanie stated, "A geneticist did tests and [found] Narnia has only one DNA … it remains a mystery to science. "
Although its color scheme cannot be explained, Narnia's two-tone colors continue to surprise us!
@ Amazingnarnia / Instagram
Stephanie shared, "When Narnia was born, I was extremely surprised. I knew immediately that he was exceptional. "
And now, Amazing Narnia is passing on its uniqueness to its kittens, creating a legacy that will never be amazed! Read more about this shadow and smoke cat here.
@ Amazingnarnia / Instagram
Please SHARE to pass this story on to a friend or family member.
H / T: www.fascinatingthings.net
Feature Image: @ amazingnarnia / Instagram