Sad stray cat finds home forever, blooms in happy Lovebug
On a freezing Valentine's Day in Canada, a stray cat scratched the back door of the right house.
Aslan the cat knew little, but across the door was a devoted cat lover who volunteered for One Cat at a Time, a Quebec kitten rescue.
When Jaelle saw the orange tabby cat in her back yard, she rushed to the door and let the sad cat into her house. Aslan was sick, full of fleas and freezing cold, so Jaelle asked the founder of One Cat At a Time, Marie Simard, for help.
Marie said to Love Meow, "Our rescue specializes in orphan kittens, but he asked to be rescued at the door and we couldn't leave him outside. We tried to find the owner but there was no microchip. He was about 6-7 years old, not neutered and nobody was looking for him. Most likely it was abandoned outside by previous owners a long time ago. "
One cat at a time / Facebook
Sick and scarred, but so grateful
The vet showed the extent of Aslan's abandonment. From nose to tail, the cute boy suffered from a respiratory infection, rotting teeth, parasites, scars and matted fur. He was also FIV + after struggling to survive.
He was given medication and a shave to relieve the pain caused by his matted fur. But through all of the nudging and nudging, the cute orange tabby offered love and purr to those who cared for it. Aslan would need dental surgery and castration, but he needed time to get back on his paws first before surgery could take place.

One cat at a time / Facebook
Jaelle was happy to take Aslan as a foster cat and that's where he began to thrive. Marie shared: "He is so kind and loving. He purrs with gratitude and is really happy to be a house cat again. "
It wasn't long before Jaelle knew that Aslan was going to be her "flaw in the care". His new kitty sister Cleo knew it too. Cleo and Aslan bonded instantly and through their love and cuddles, she helped her brother heal and become strong.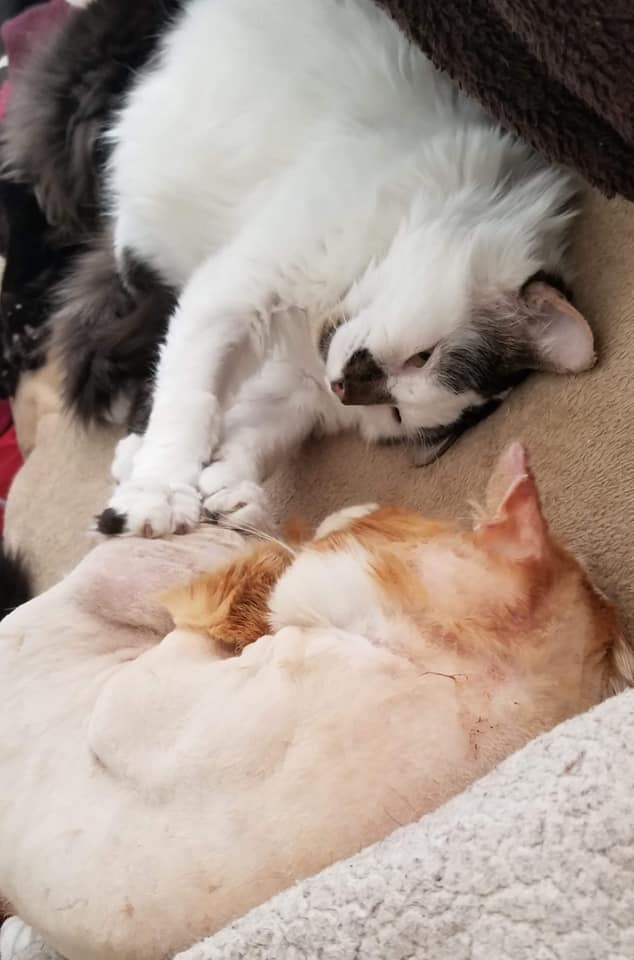 One cat at a time / Facebook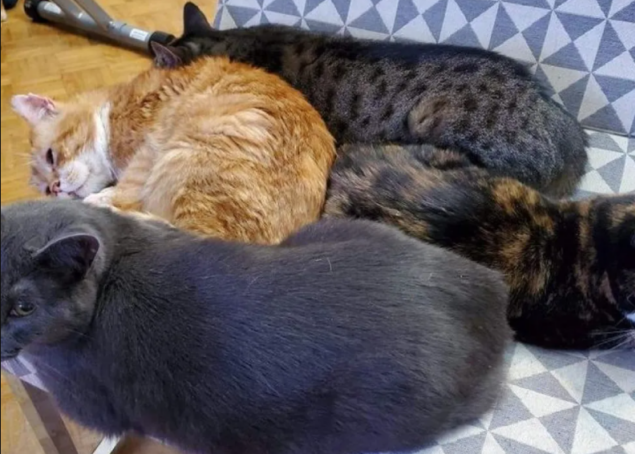 Image courtesy Love Meow
Not only was he happy to be inside and safe, but Aslan found joy in being part of a family. "He loves people (and other cats) and is always asking for hugs. It is clear that this beautiful cat has had a family before. "
And thanks to the caring hearts of hardworking cat rescuers, Aslan is happy back home.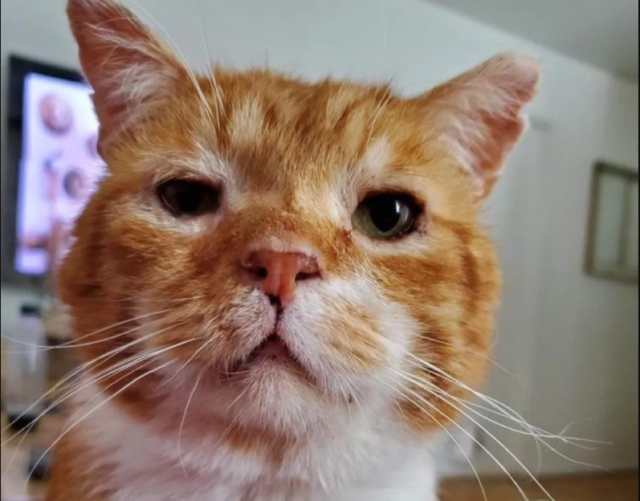 Image courtesy Love Meow
Please SHARE to pass this story on to a friend or family member.
H / T: www.lovemeow.com
Feature Image: One Cat at a Time / Facebook & Love Meow