Record videos and feed your fish with QEye & QShooter from AutoAqua
As we enjoy the final weekends of summer camping, we wonder about our fish that we left at home. When looking for an automatic feeder, we remembered a unique automatic feeder device from the Reef Builders archives.
The QEye and QShooter from AutoAqua consists of a webcam and a pellet gun, both with an integrated WiFi connection. After connecting your devices to the QSmart online app, you can spy on your fish with the QEye webcam or shoot tiny fish pellets with the QShooter.
We admit that not everyone needs a pellet shooting webcam attached to their tank. However, this device fills a void in animal monitoring and feeding when away from home. We're more than curious to play Pew Pew Pew without fish food and try one out on our 90g reef tank.
QEye is the webcam side of the device that adheres to the outside of aquarium glass up to 0.75 inches thick. With the Smart App you can take pictures and recorded videos and share them easily on the Internet.
QEye comes with a rotating lens that provides a 120 degree field of view. QEye is attached to the glass with an easily adjustable magnetic holder. The QEye is more than just a webcam. You can also invite friends to watch your aquarium live streaming in HD 720 resolution.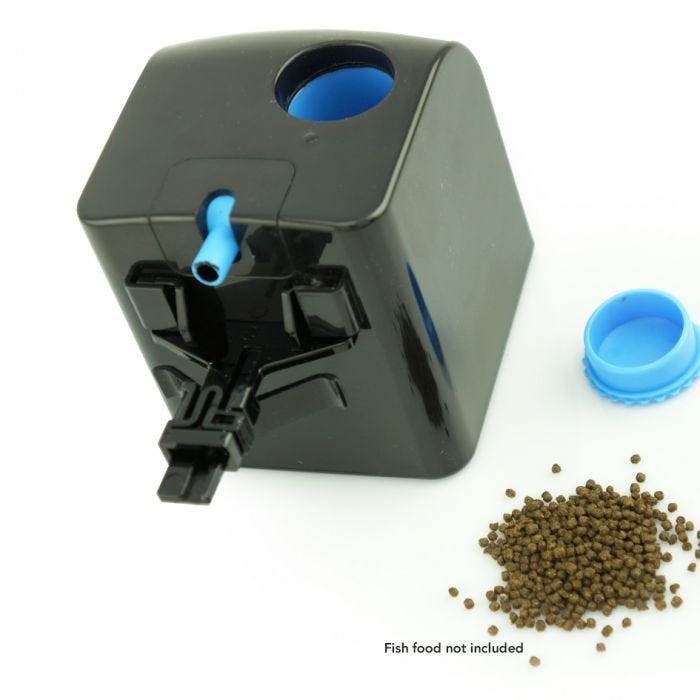 QShooter is the only auto feeder that shoots pellets like a tiny canon. There are different feeding modes and you can control the intake power and intake times with smart devices. When using the QSmart App, a reminder can also be sent by email when the pellet container is empty.
QEye & QShooter Combois an interactive aquarium system that allows you to enjoy a live feeding show from your smart device. It's easy to install and use. You can observe and feed the aquarium inhabitants at any time and from any location with different feeding modes. It can also act as a real-time monitoring system and automatically feed when you are not around. The retail price for the QEye & QShooter combo is $ 349.