Kitty, it's cold outside!
If you're a cat lover, you may have adopted a feral cat or are looking after a group of community cats. And as we all know, it gets pretty cold outside in winter. That's why Catster likes to showcase heated cat houses – like the original and sequential cat houses from K&H Pet Products. Ecommerce Senior Manager Dawn Buffington tells us more about this great line that is available in both heated and non-heated versions.
Connected: 5 ways to keep cats safe outdoors in winter
"K&H Pet Products invented the first heated outdoor kitty house in 2011," explains Dawn. "This house is still our best seller, the others are close behind."
She says the idea was born from her cat customers who put their products (the Extreme Weather Kitty Pad and the Lectro Soft Outdoor Heated Bed) in cardboard boxes, refrigerators, and "just about anything you can imagine lying around" packed. Emails and photos from customers sparked the idea… "Wouldn't it be nice if you could buy a heating pad that included the shelter so people don't have to figure out what to use for themselves?" And immediately the Outdoor Heated became Born of the company's Kitty House.
Dawn tells us that K & H's heated homes are all MET safe, durable, proven and a breeze with no tools required. "We have been around for over 20 years and have a proven track record of making safe products that help animals and pets live better lives, not to mention how much we love our consumers and their pets."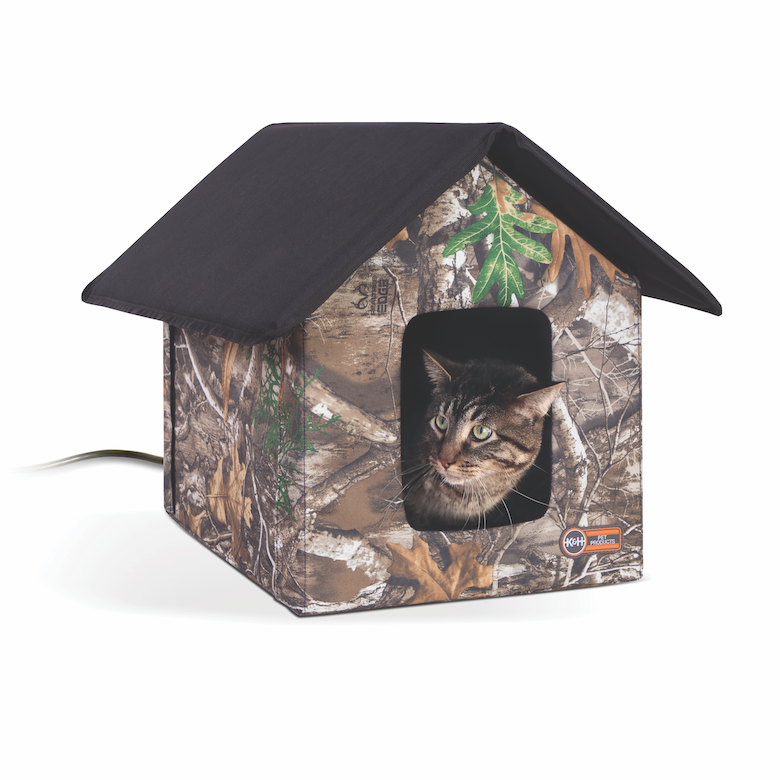 And we love that the company gives something back. K&H Pet Products has worked with several wild cat groups over the years through events and donations to help cat communities. So what about the future? Will we see new cat houses?
Connected: Should you take care of your wild neighborhood cat colony?
"K&H keeps reinventing the wheel to improve the lives of pets and pet parents," says Dawn. "Rest assured, we have great plans for the outdoor community cat fans out there in the near future! Watch out for 2021! "
Follow K&H Pet Products online at khpet.com and on social @khpet.