Look at d'Eel! Right, now you've seen the eel!
His name is Clive and he lives in our Eddystone Reef exhibit. We have good news for you!
We open again!
Following the announcement that Plymouth is exiting National Lockdown and will be in Tier 2, we are excited to announce that we are reopening and welcoming you back to the National Marine Aquarium.
We will be open from Wednesday December 2nd at 10am. You can now book your tickets for the whole of December by clicking below.
Of course, your safety is our priority. Just like before we closed, there is limited capacity, timed ticket slots, lots of hand washing and so much more!
Book tickets now
Our sold out Dine Nights are back!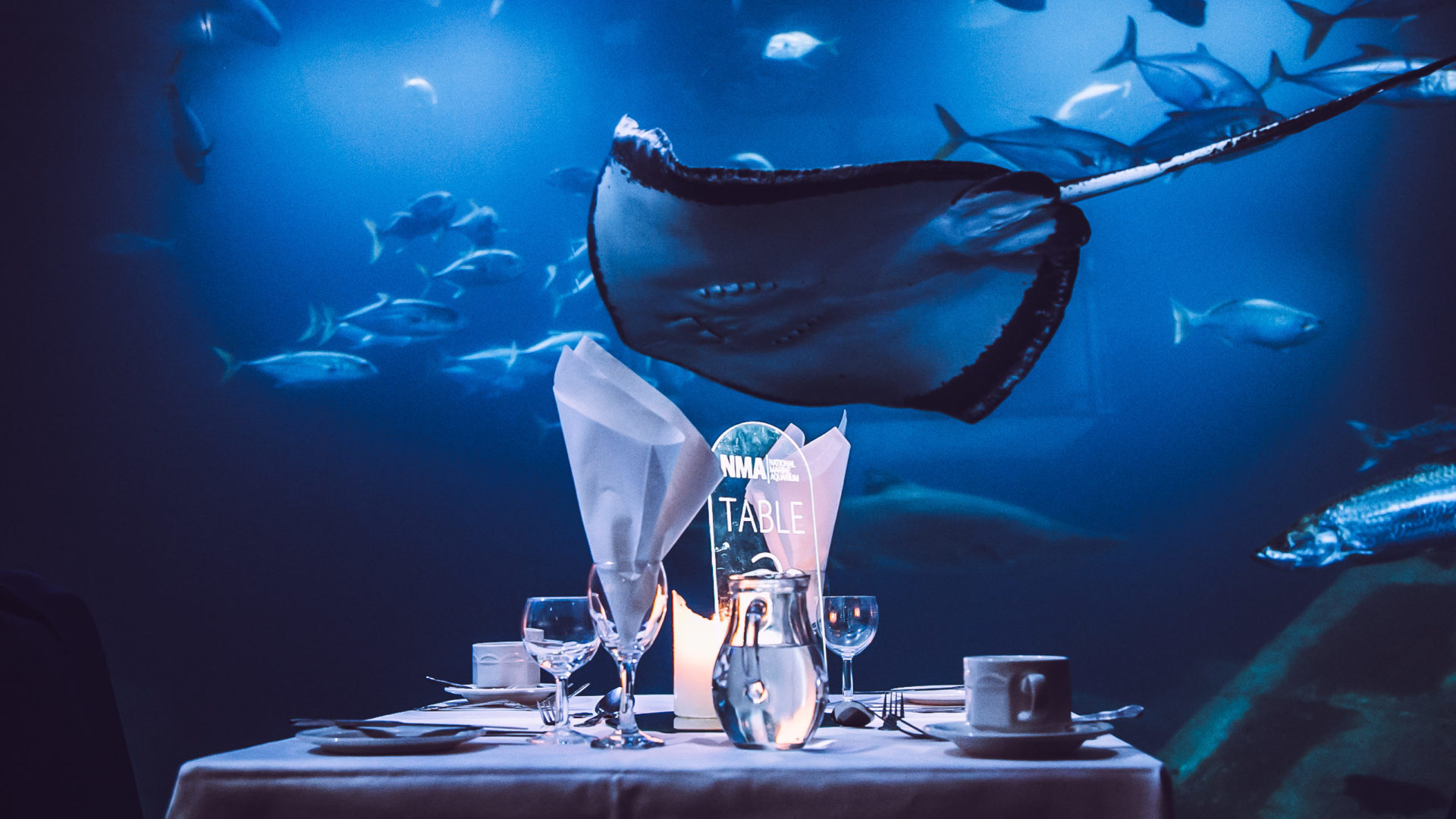 Christmas has come early as we've just published the latest dates for our dinner at the aquarium! Join us for a festive evening with food, drinks and a view from the table like never before!
These events sell out quickly. So if you want to spoil someone special with a five-course meal in front of our exhibits, be quick and click below!
Find out more
Christmas presents
Looking for the perfect Christmas present? Why not buy a ticket to the aquarium for a loved one? With our new gift cards, you can give your loved ones year-round access to the UK's largest aquarium for the price of a day pass.
If you enjoy wrapping gifts, visit our new online shop with a variety of eco-friendly products, goodies and much more.
Browse gifts
Christmas card alternatives
If you're looking for an ocean-friendly alternative to sending out Christmas cards this year, donate the prize of a Christmas card to the Ocean Conservation Trust and let loved ones know that their Christmas card has been used to protect and support the ocean for years to come!
Donate the price of a Christmas card