Beach please! Pumpkin The cat doesn't care about the salty breeze
It would be no surprise to hear that a cat's favorite thing on the beach is the sand to dig in. And with that thought, we could probably find out that the cat's least favorite thing is that huge expanse of water. But one kitten proves our guesses are wrong when it comes to what he loathes on the beach.
Pumpkin is good at trying the tide with his toes, but it's the salty breeze on his face that he can't stand!
The pictures of Pumpkin looking pretty angry at the wind make us laugh, but this ginger boy wants us to know he's not as grumpy as his pictures make him seem. Except on windy days, yes, he's less than satisfied!
PumpKin the Cat official / Facebook
Family man pumpkin
When he was a little baby, Pumpkin was the only ginger in a pile of kittens to stand out from his littermates. Foster mom Tia fell in love with him pretty quickly, and Pumpkin soon became a foster mistake. As her little tiger grew up he was the cutest little guy with an awkward way around him.
Pumpkin was found to have a mild case of cerebellar hypoplasia, a condition that causes the cerebellum to develop improperly. It can range from very mild to severe, and luckily, Pumpkins Fall is mild and has little co-ordination triggering.
His mother explained, "He looks more like he's trotting than running, with his front paws up one at a time."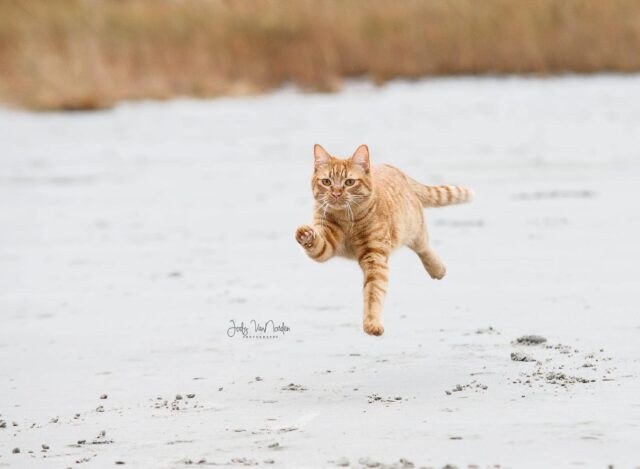 @ iispumpkincat / Instagram
"We say he's clumsy as a puppy."
He may wobble a little, but that doesn't stop Pumpkin from having a good time.
He and his brother Moustachio enjoy going on adventures with their family. On his Instagram page, Pumpkin said, "I love driving my car to new places."

@ iispumpkincat / Instagram
He loved hiking and kayaking where he came across waterfalls and tall grass where he got to play chameleon cat. And Pumpkin recently made its first trip to the beach!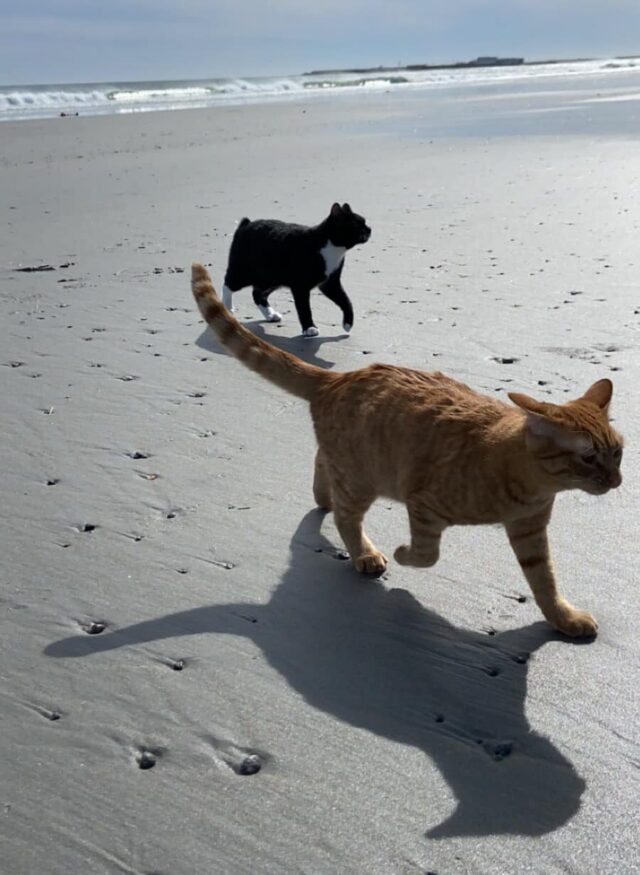 PumpKin the Cat official / Facebook
The wind can be a real beach
On the coast, Pumpkin and Moustachio had so much fun frolicking in the sand under the sun. But then a surprise pumpkin whipped into the kitten's face and he didn't like it!
"He really loved the beach, but we soon discovered he didn't love the wind," Tia said. "We'd never seen the faces he made, so we took photos and videos."

PumpKin the Cat official / Facebook
Pumpkin comment on encountering the wind? "Ou I hate the Windzzz"!
This face certainly reflects his feelings!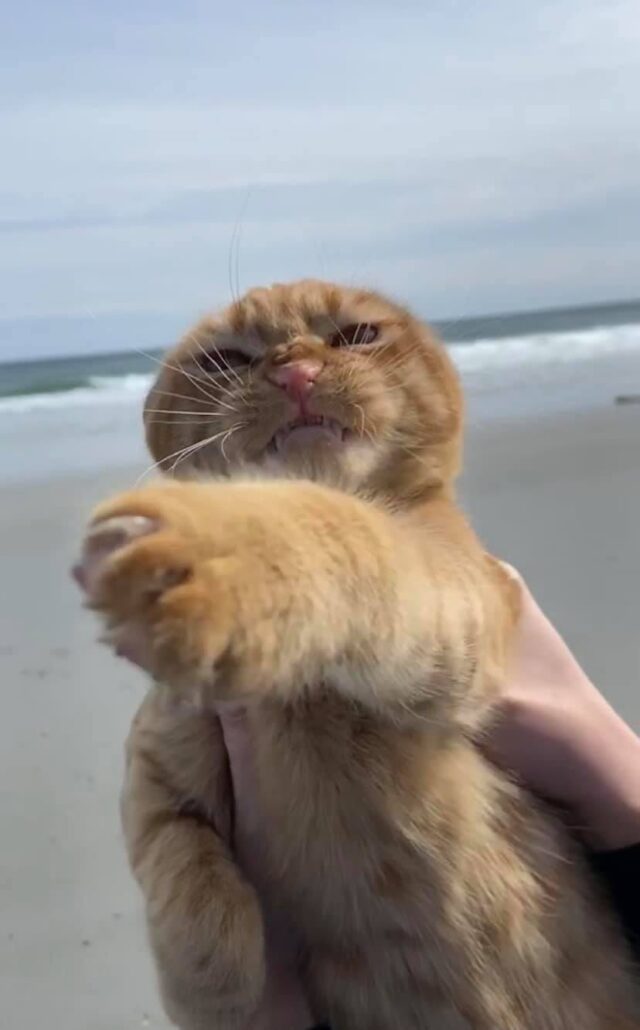 PumpKin the Cat official / Facebook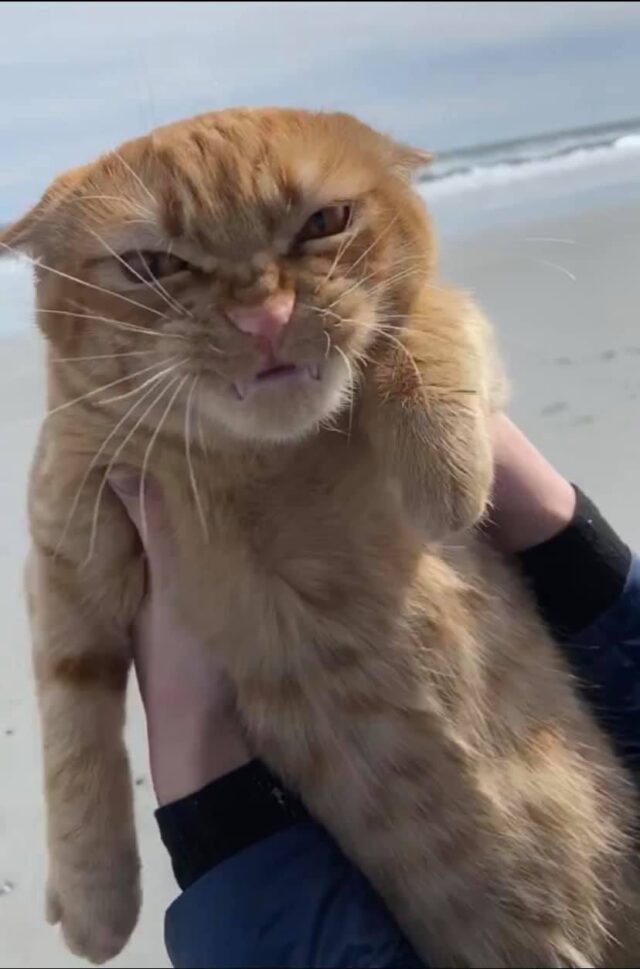 PumpKin the Cat official / Facebook
Despite becoming famous for that face, Pumpkin wants to reassure everyone that he really is a "very nice guy".
We believe you, sweet pumpkin cat!
Please SHARE to pass this story on to a friend or family member.
H / T: www.thedodo.com
Feature Image: PumpKin the cat official / Facebook